Description
The production of carbon dioxide tanks is made in fixed and mobile form. In GarmaTajhiz company, design, implementation and construction are made with the best materials and welding, tested and delivered to the customer.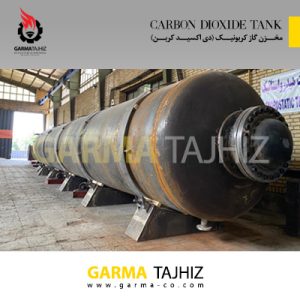 Carbon dioxide tanks are widely used in welding, pharmaceutical, oil recycling, dry ice and metal cutting industries.
The weldings are done by certified welders and the testing process is done by a third party inspector, at the end of which the certificate and plates are presented to the customer.
Design, manufacture and certification are done based on ADK, EN13445, ASME, DOT and EN14197 standards.